(proposal w/

Don't Panic)
~
During national conversation week we wanted to help giffgaff customers reconnect with their friends and family to make it Britain's least lonely week ever.
During lockdown, several people attempted to build healthy habits in order to keep their minds healthy. We also found that several people had given up one of the healthies habits of all, talking to eachother. So with only 10 minutes a day we would help reintroduce this habit in a really achieveable way.
Before - Social Media Posts.
~
Before National conversation week we created posts discussing why 10 minutes a day can build a really healthy habit and how easy it could be.
During - Social Media Posts.
~
During National conversation week we created poststo remind people to pick up the phone for their free 10 minutes, with also suggestion who they could call.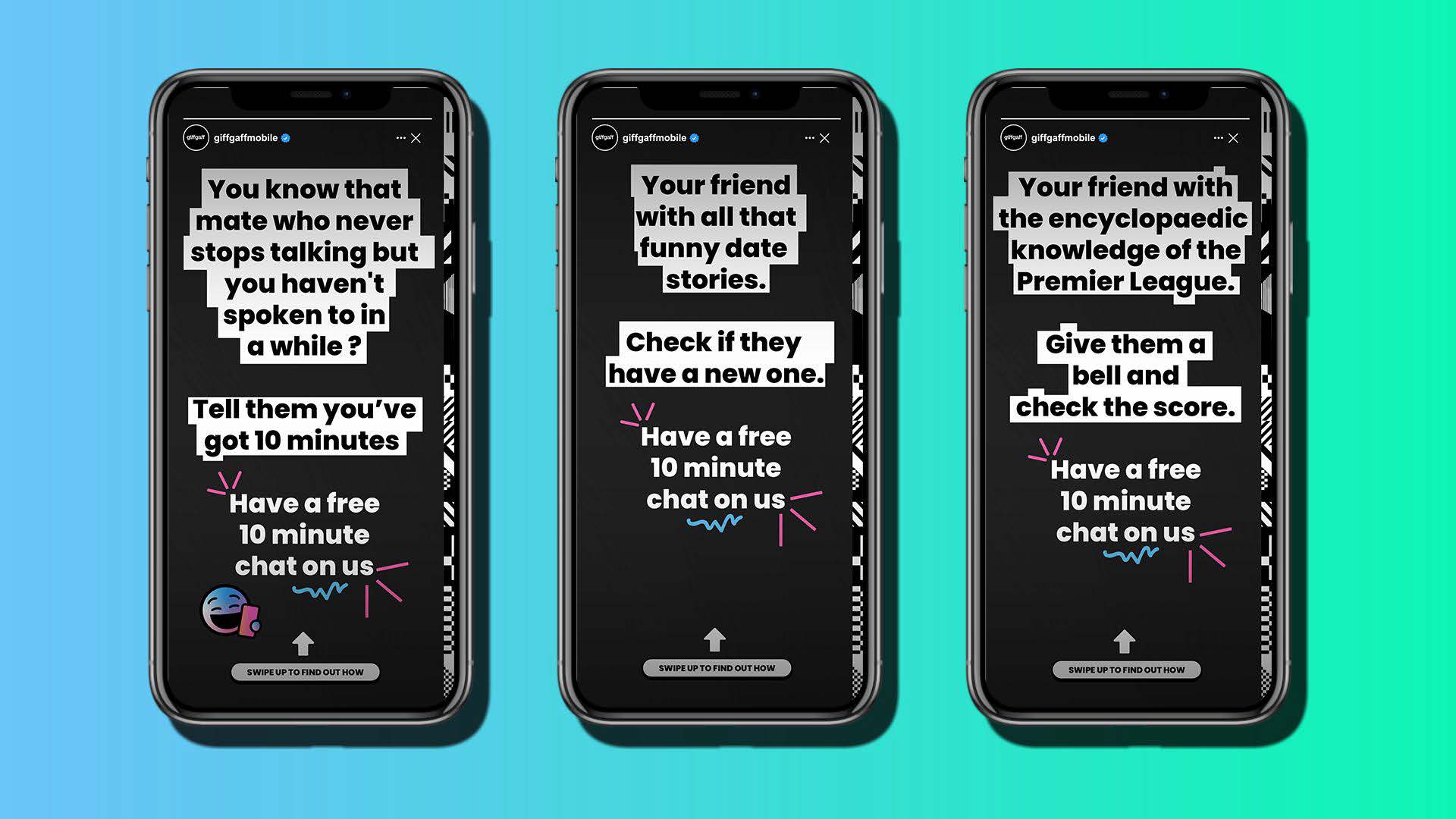 The Hub.
~
GiffGaff hub to showcase all the great conversations to be had, with all different types of and also what the week is about.
Face Filter.
~
We accompanied the campaign with an AR roulette filter allowing Instagrammers to work out who they should chat to that day. It flicks through our Hit List before settling on one suggestion, which also makes it able to be reshared in posts and stories on their own pages. Again after a year of unusual and lack of social activity made it harder for us to know who to reach out to.