'Read, Discover, Play' 🚀️
~
What's the surprise in a Kinder Surprise without the toy?
A sustainably limited series of my published dissertation chapters: An investigation into the relevance of promotional toys for parent and child in an eco-conscious future. Each publication comes with a free mini version of the publication as a promotional toy.
What do promotional toys provide us?
The environmental impact of promotional toys.
Generation Alpha: Are the children of the Digital Age still interested in promotional toys?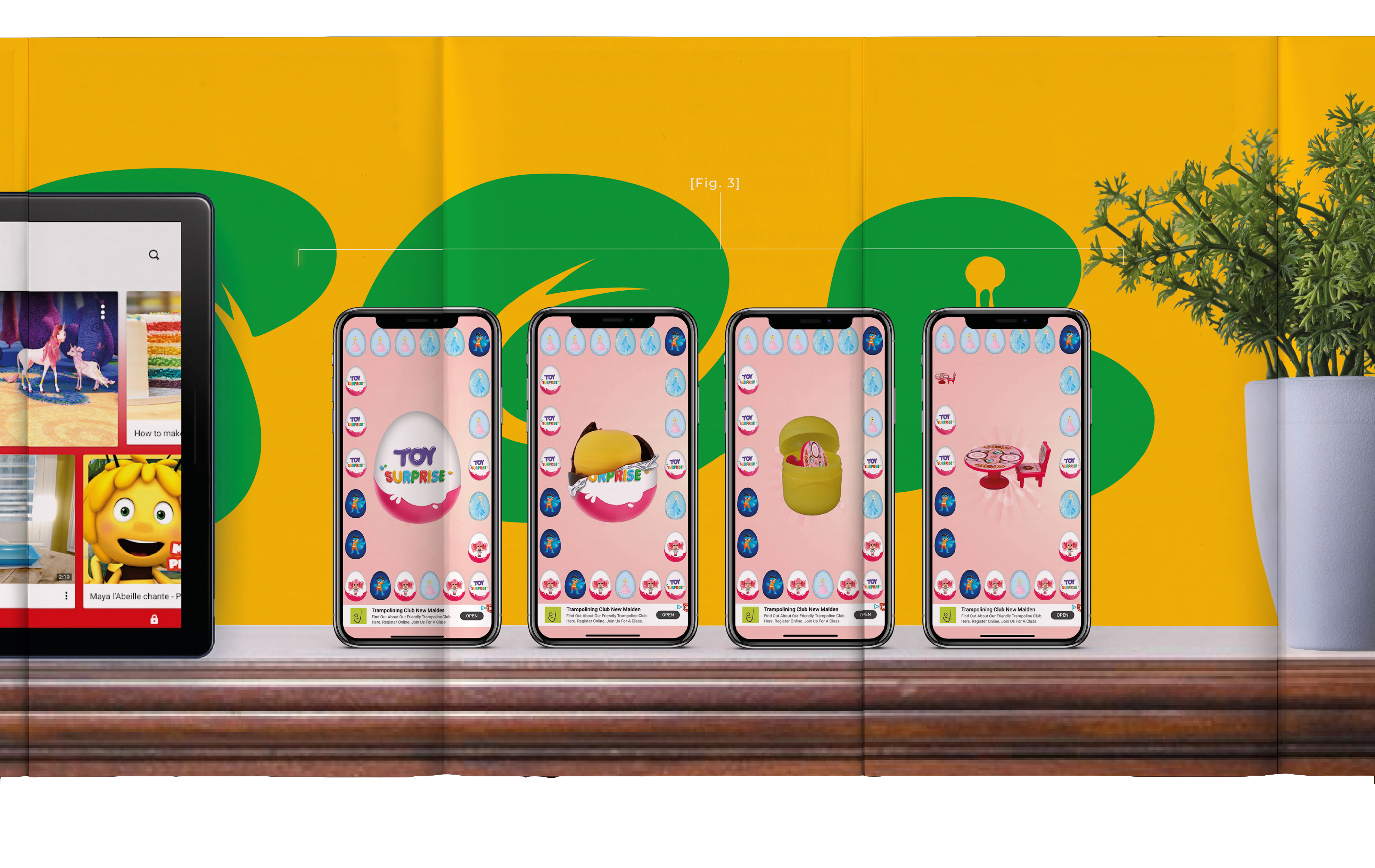 Lots of miniature objects become collectibles, therefore each chapter is accompanied by a free promotional toy of a mini version of the publication.
Plastic sleeve for surprise.
Each publication is covered by a plastic sleeve in order to leave the publication to a surprise. Inspired by children's magazines and surprise of a Kinder egg.
"I have always been fascinated by these 'free' toys; however at 22 years of age, I am surprised at the level of attachment I have developed to these objects I possess from this thesis. They have followed me everywhere, where they currently sit in a line on my mantel; a designated space of display, where conversations will continuously arise."